Wojaz – Hengienmaa
Compact disc, limited to 100 pieces, out on April 28th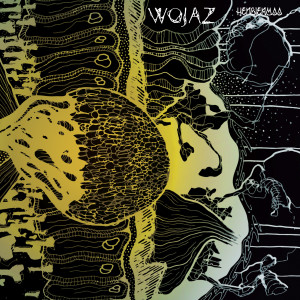 Wojaz is a manifestation, documentation and study of spiritual path. It's aural art in weaves of experimental drone and ambient. An opportunity to gain transcendent experiences.
'Hengienmaa' can be used as a guide for introspection though the full essence is chosen to be kept unsaid to help the listener have a relationship of one's own with the album. But as advised, close your eyes, and you'll see that you hear. Remember to breathe.
As artist's whole catalogue is a continuum, this album also is one step forward on the path. This time with a more composed approach, but still recorded live with improvisations and spiritual guidance.
How did this album came to be?
Hengienmaa was a long process started right after Säieuoma (Future Lunch, 2014) was recorded. Record took its shape during 2015-2016 in Tampere and Budapest, refined in Lapland and culminated to its final form back in Tampere. Album was recorded live at the end of 2016.
Does Lapland or its natives have some kind of special meaning for you?
Soul, heart and spirits draw me to Lapland. There I feel like I'm home. In addition to spiritual connections, I have also some Sami blood running in my veins as my great grandmother was Sami.
Wojaz's Hengienmaa will be released on Future Lunch on April 28th.
Set your pre-orders: http://futurelunch.bigcartel.com/product/wojaz-hengienmaa