Golden Lampreys – Just Because You Did It Doesn't Mean You're Guilty
12" EP, limited to 200 pieces, out on November 2nd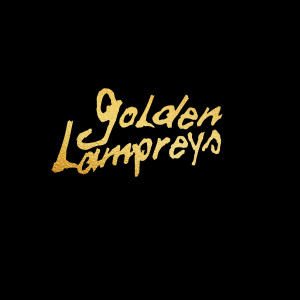 The sound of the northern delta and post-industrial premises in its truest form
After years of waiting, they're finally here. From the industrial landscapes of Pori. From the moisture of the dewy meadows by the banks of the river Kokemäenjoki. From the thick stench of the largest delta in the Nordic countries and the mud of the blackest polluted riverbed. There in the cold depths they've lived as parasites, feeding from the bigger fish. Growing and ripening, little by little, slowly but surely, making their way towards the sea.
If you've ever wondered what a band with Alan Vega, Mika Vainio and Tracy Pew might sound like, you've felt the touch of Golden Lampreys. Known from previous work under Sink abstract, late contributions with visual arts collective IC98 and forward thinking techno outfit OSO among others, the dualistic force behind Golden Lampreys, Aarno Kankaanpää and Henrik Wetterstrand, have become a staple in European freeform art scene within the last decade.
Group's debut EP "Just Because You Did It Doesn't Mean You're Guilty" offers four tracks in gold finished detailing, pressing strictly limited to 200 pieces. So consider this as a once in a lifetime opportunity to be there from the very beginning. The duo has performed their debut gigs in France this summer and will return on the road to celebrate the release via Future Lunch.
Golden Lampreys are here. Golden Lampreys are hungry. First they eat your ears – then your soul. Drop some acid and grab a bottle of liquor and you might end up experiencing the electronic primitive of your life – or permanent psychosis. Oh lord!
Set your pre-orders: https://futurelunch.bigcartel.com/product/golden-lampreys-just-because-you-did-it-doesn-t-mean-you-re-guilty-12