Musti – | | |
Cassette, limited to 66 pieces, out on September 28th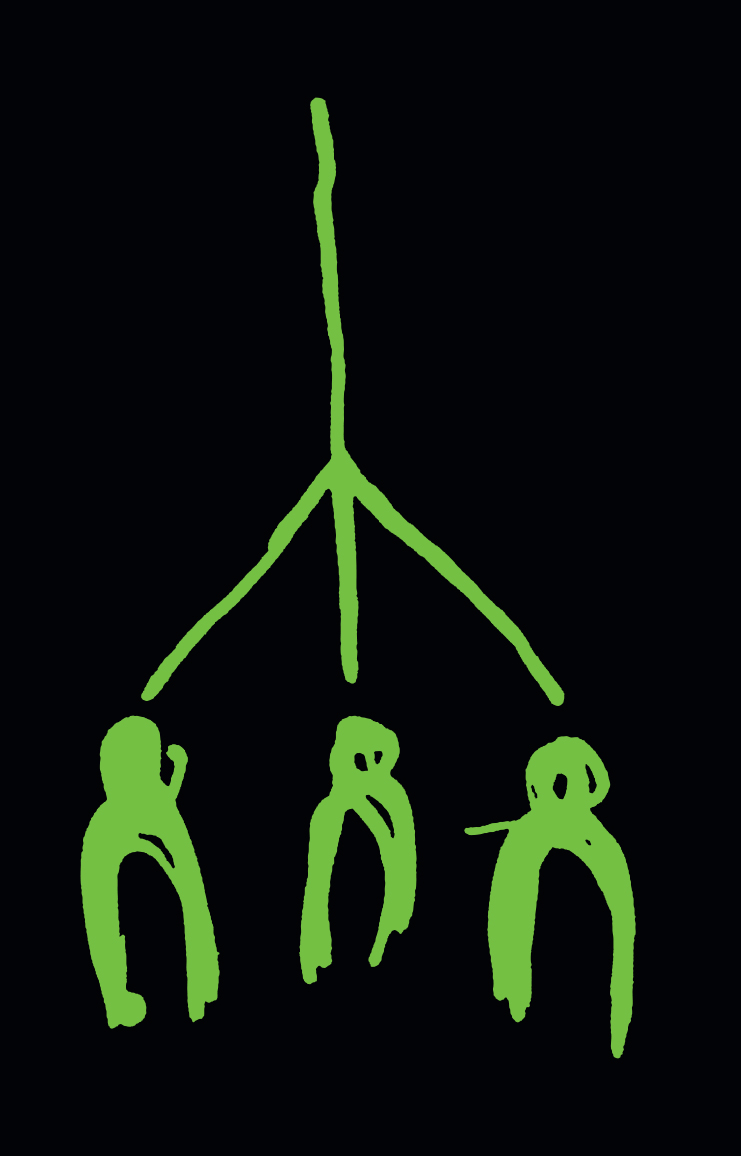 From the summery forests of Finland, enlighten by the infinite sun of the nightless nights, Future Lunch is proud to introduce you: Musti and their debut release |||.
The sound swirled at the open sky, while inside four walls were men with demi seasonal jackets on. Oven door bump as doo­wop stomp the legacy.
Musti, a mash­up of a trio from Savo – ­ Satakunta –regions of Finland, bring you their a-game of authentic sound collisions and mixed field ­recordings. Whilst simultaneously leaning on experiment and tradition, in their hearts it's about natural infinity ­ its self-puzzling mystical bliss of all and nothing.
The title of three designated lines ( | | | ) present the foundational meetings in summers of 2013, 2014 and 2015. Among the trips the group gathered information for various sessions held later in differing urban locations to sculpture the ideas. Field recordings from these August forest trips and sessions can be heard throughout the tape.
On side A Kesämetsä projects events from thunderstormy nights to abundant light on lake embankments. Cassette's B­side moves in more turbid waters. Minotaur combines echoes of synths and chants, hand­picked from various sessions, to embody the idea of Good and Evil's struggle in cosmos.
This tasteful piece of work is more than any of its theoretical outcomes. It is the eternal anti­modality, the cyclical nature of the first phase, the light and dark dance, a blunt and a sharp knife. Profound trio's eccentric triptych ­ – Musti itself.
"It's something."
Set your pre-orders: http://futurelunch.bigcartel.com/product/musti