Musti – 2
Cassette, limited to 68 pieces, out on May 11th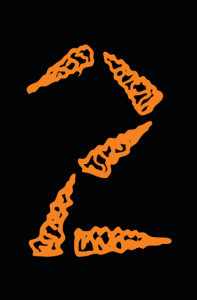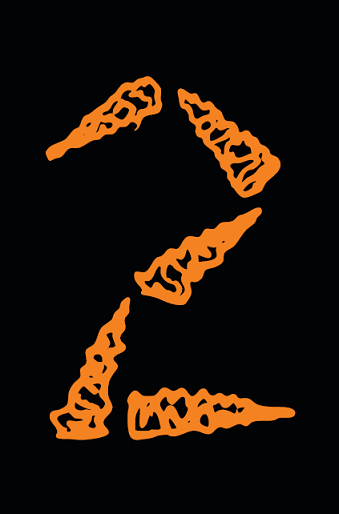 Musti is set to release it's second work originating from sessions surrounding summer 2016.
Releasing first tape '|||' (three lines) two years ago, recorded and based on three symmetric field trips in 2013–2015, there's new ground sorted on this seminal output entitled '2', limited to 68pcs.
Bipolarity as a double-edged dagger
Composed in two sessions the main characteristic for Musti's second work can best be described bipolar: yin and yang, the sun and the moon, sweet & sour, two eyes, a double-edged dagger.
Entering their Central Finland suite in May 2016, first session for '2' was filled with clarified emotions. Narratively 'Minotaur II', a continuation from first tape's 'Minotaur', gives second birth to this entity of ancient times. 'Puhelu' (Phone call) further thickens the plot.
Second session held in August turned out fundamentally different with medicated asleep at the wheel experience, intoxicated slumber and broken wires crackling on high voltage. As a counterpart to calm first session 'Kristallisaari' (Crystal island) and 'Vesi herahtaa kielon päälle' (Water salivates on top of a lily of the valley) both give the tape B-side a forbidden tension channeling the entire piece to full cohesion.
10th anniversary and more
As a volume in its main artist series '2' is the current outing in progress of pages yet to be revealed. Bipolar is the final step in realization of dualistic-monotheistic primal matter. A mono in stereo. A god within gods. And the infinite shape in unity of one within three.
Celebrating the 10th annual of Musti group, received information suggests there's more to follow this upcoming fall. The group will make its only public performance this year on Midsummer's eve, June 22th at Tampere Underground Juhannus 2018, Autotalli stage.
Set your pre-orders: http://futurelunch.bigcartel.com/product/musti-2-cassette
Heikki Hautala & Hyvät Veljet – Rauha Ja Harmonia
Vinyl out on January 19th in co-operation with Full Contact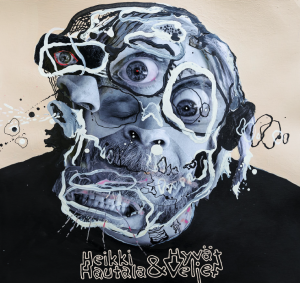 Don't let the title fool you. Heikki Hautala sings about peace and harmony (Rauha ja harmonia) as a utopian target that everyone tries to reach but no one will.
Known for his revered punk ensemble Sokea Piste (Blind Spot) and an acoustic solo effort Pyövelin vaatteet (Executioner's Clothes), the instantly recognizable singer-songwriter finds a new kind of vehicle to manifest his apocalyptic lines.
This time Hautala is backed by a solid rock lineup Hyvät veljet, led by Hautala's inciting, soaring electric guitar motifs. Country, folk and blues elements fuse their way to the distinctive sound. The atmosphere is both menacing and comforting, speed varying from mid-tempo to very very slow.
Fragile beauty of the vocal melodies meets the more grandiloquent beauty of the arrangements. The music finds its path straight into the listener's soul. High poetry and deep analysis unite when Heikki Hautala examines the state of human individual and the whole humankind with surgical accuracy.
The contrast between the majestic music and dystopic lyrics reaches its high point in the catharsis of the final song Voimat (Forces). Heikki Hautala is one of the most genuine voices of the 21st century.
-Mikko Elo / Pori, Finland, Thu. 7.9.2017
Rauha ja harmonia by Heikki Hautala & Hyvät veljet will be released on Future Lunch and Full Contact Records on Friday 19th of January.
Set your pre-orders: http://futurelunch.bigcartel.com/product/heikki-hautala-hyvat-veljet-rauha-ja-harmonia-lp
Neiet – Neiet
Cassette, limited to 100 pieces, out on July 7th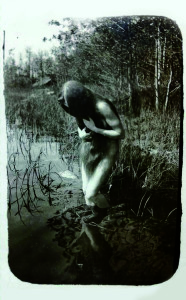 A Tampere-based duo Neiet begun their journey from a forgotten wooden cabin on a hill and ended up in a cold apartment house, behind locked doors, underground. A place where from the ashes of gone projects they rise.
Neiet (Maidens in Finnish countryside dialect) do not define strict goals or ways. Instead they concentrate on producing sounds with any equipment available – doing, not planning, empowered by chance. In the end the form of their self-expression is molded by realism allowing the authenticity.
Songs gathered on the tape are surrounded by guests chosen due intuitive encounters. Award winning Janne "Hzzzt" Hast on production and Reverend Bizarre -related Sami Hynninen performing guest vocals on "Unilintu". Members of Neiet have also worked with Dxxxa D and Risto, whose Risto Ylihärsilä executed the mastering.
This release is full of supernatural, possessed atmosphere. Web woven by pulses of cold machines and multilayered human voices. After side A you will ask yourself do you dare to continue and eventually end up stepping deeper.
Self-titled cassette by Neiet will be released on Future Lunch on Friday 7th of July.
Set your pre-orders: http://futurelunch.bigcartel.com/product/neiet-s-t
Wojaz – Hengienmaa
Compact disc, limited to 100 pieces, out on April 28th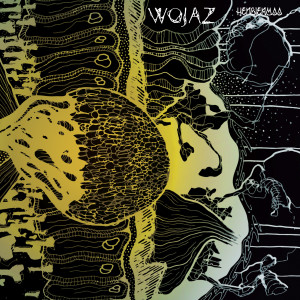 Wojaz is a manifestation, documentation and study of spiritual path. It's aural art in weaves of experimental drone and ambient. An opportunity to gain transcendent experiences.
'Hengienmaa' can be used as a guide for introspection though the full essence is chosen to be kept unsaid to help the listener have a relationship of one's own with the album. But as advised, close your eyes, and you'll see that you hear. Remember to breathe.
As artist's whole catalogue is a continuum, this album also is one step forward on the path. This time with a more composed approach, but still recorded live with improvisations and spiritual guidance.
Musti – | | |
Cassette, limited to 66 pieces, out on September 28th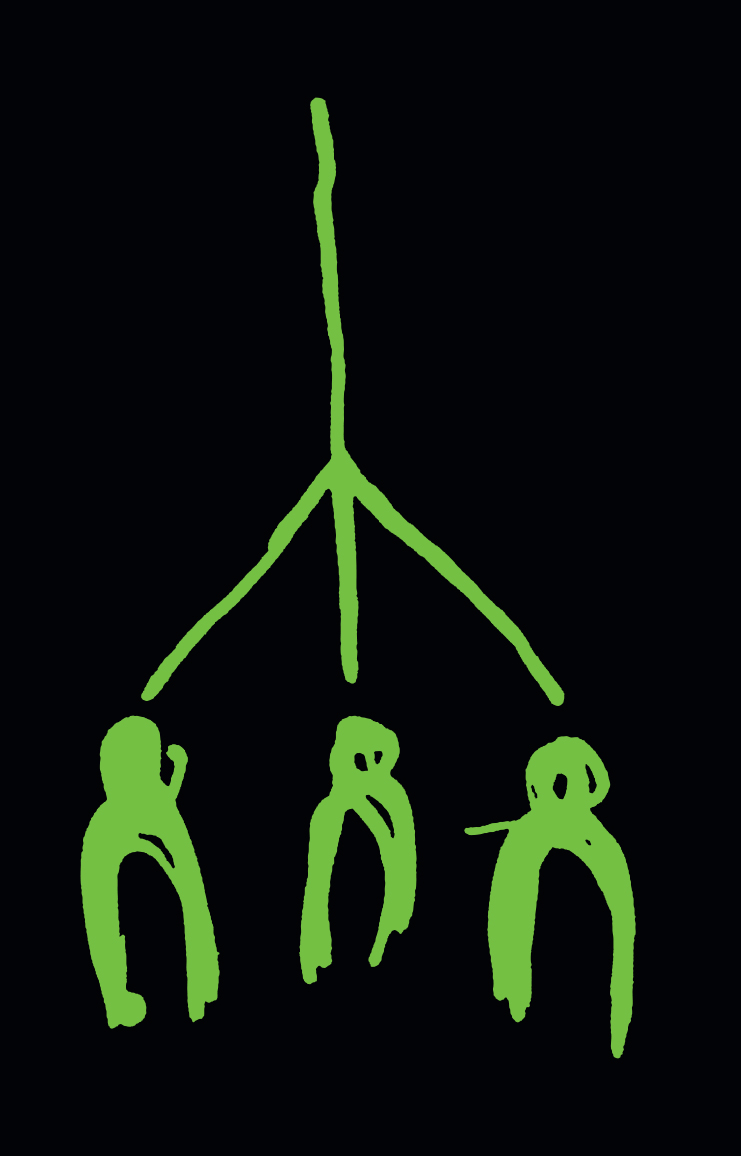 From the summery forests of Finland, enlighten by the infinite sun of the nightless nights, Future Lunch is proud to introduce you: Musti and their debut release |||.
The sound swirled at the open sky, while inside four walls were men with demi seasonal jackets on. Oven door bump as doo­wop stomp the legacy.
Musti, a mash­up of a trio from Savo – ­ Satakunta –regions of Finland, bring you their a-game of authentic sound collisions and mixed field ­recordings. Whilst simultaneously leaning on experiment and tradition, in their hearts it's about natural infinity ­ its self-puzzling mystical bliss of all and nothing. Lue loppuun →