Musti – 2
Cassette, limited to 68 pieces, out on May 11th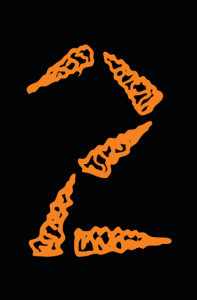 Musti is set to release it's second work originating from sessions surrounding summer 2016.
Releasing first tape '|||' (three lines) two years ago, recorded and based on three symmetric field trips in 2013–2015, there's new ground sorted on this seminal output entitled '2', limited to 68pcs.
Bipolarity as a double-edged dagger
Composed in two sessions the main characteristic for Musti's second work can best be described bipolar: yin and yang, the sun and the moon, sweet & sour, two eyes, a double-edged dagger.
Entering their Central Finland suite in May 2016, first session for '2' was filled with clarified emotions. Narratively 'Minotaur II', a continuation from first tape's 'Minotaur', gives second birth to this entity of ancient times. 'Puhelu' (Phone call) further thickens the plot.
Second session held in August turned out fundamentally different with medicated asleep at the wheel experience, intoxicated slumber and broken wires crackling on high voltage. As a counterpart to calm first session 'Kristallisaari' (Crystal island) and 'Vesi herahtaa kielon päälle' (Water salivates on top of a lily of the valley) both give the tape B-side a forbidden tension channeling the entire piece to full cohesion.
10th anniversary and more
As a volume in its main artist series '2' is the current outing in progress of pages yet to be revealed. Bipolar is the final step in realization of dualistic-monotheistic primal matter. A mono in stereo. A god within gods. And the infinite shape in unity of one within three.
Celebrating the 10th annual of Musti group, received information suggests there's more to follow this upcoming fall. The group will make its only public performance this year on Midsummer's eve, June 22th at Tampere Underground Juhannus 2018, Autotalli stage.
Set your pre-orders: http://futurelunch.bigcartel.com/product/musti-2-cassette